Study English in USA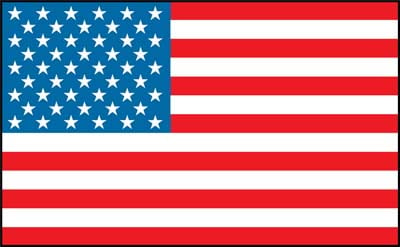 Country background
The USA is a country of 50 states covering the central part of the North American continent from the Atlantic coast in the east to the Pacific coast in the west, as well as Alaska in the northwest and Hawaii in the Pacific Ocean.
English-language schools in USA
Academic English Studies, Lewis & Clark
The Academic English Studies (AES) program offers full-time (18-20 hours per week) instruction for low-intermediate through advanced English language students.
Town: Portland
State: OR
Center for ESL
Center for ESL offers grammar, writing, reading, vocabulary, listening & speaking courses. Authorized to issue documents for student visas. Offer conditional admissions.
Town: Cookeville,
State: Tennessee
English Language Institute, Univ. of Florida
The University of Florida ELI offers intensive English that prepare students for using English in the real world. Listening/Speaking, Reading/Writing, Grammar, Pronunciation and TOEFL classes available.
Town: Gainesville
State: Florida
ESL Global Institute
ESLGI is an English language school based in the Silicon Valley in the San Francisco bay area.
Town: Pleasanton
State: CA
GEOS Languages Plus, Los Angeles (Torrance)
GEOS Languages Plus, Los Angeles is located in the business region of Torrance. We offer full-time and part-time Intensive English courses, IELTS test preparation courses, and private tutoring.
Town: Torrance
State: CA
IAE International Academy of English
The mission of the International Academy of English is to provide non-native speakers with quality English language instruction in order to help them read, write, speak and understand English at increasing levels of proficiency.
Town: Irvine
State: CA
JEI Learning Centers
At JEI Learning Centers, we offer a unique and innovative education system where children can study independently. Our Self-Learning System ensures that children have the ability to become strong leaders of tomorrow.
Town: Los Angeles
State: California
LASC
LASC is an ACCET-accredited, SEVP-certified school which has been at the forefront of English language education for international students in America since 1982.
Town: Los Angeles
State: California
Northern State University Intensive English Program
The Northern State University Intensive English Program is dedicated to assisting all students with their English language acquisition and their acculturation to the United States.
Town: Aberdeen
State: South Dakota
TLA - The Language Academy
The Language Academy is a leading English School for International students and business executives. FOr 12 years TLA has been nominated for the ST Star Award ENGLISH SCHOOL NORTH AMERICA.
Town: Fort Lauderdale
State: Florida
West Junior High School
new
West Junior High School serves grades 6-8 and is part of Fayette County Schools in Tennessee
Town: Oakland
State: Tennessee
USA quick facts
Full name:
United States of America
Adjective:
American
I like American food.
Population:
over 300,000,000
Capital:
Washington DC
Official language:
English (in 28 states), French (in Louisiana), Hawaiian (in Hawaii), Spanish (in New Mexico). NB: no official language at the national federal level
Main religions:
Christian, Muslim, Jewish
Currency:
US dollar (USD)
Internet country code:
.us
Telephone country code:
+1
Continent:
North America
USA map
USA map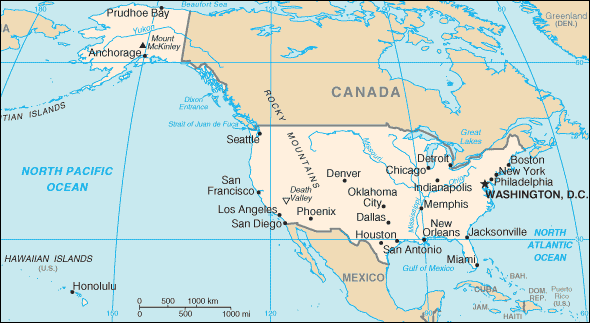 Video about learning English in USA
Tales from America (from the Learning English Video Project)
This film is set in New York City. While the learners in Tales from America describe New York as "big", "unbelievable" and even "lonely" at times, Emmerson uses the words "busy", "vibrant" and "very multi-cultural". The film profiles a handful of learners from diverse backgrounds, including students from Argentina, Austria and South Korea. One of the main messages from the film is that learning English is becoming a necessity in many parts of the world. Interviewees agree that whether you are a translator, a computer engineer or a yoga instructor English is an international language that people "need" in today's job market.